Improving the Lives of Cats and Dogs
Through Adoption and Community Partnerships
Adopt a Pet
Our adoptable cats and dogs are waiting for you!
Adopt your new best friend today!
Make a Donation
Support Oregon's First No-Kill Shelter
Your donations help cats and dogs find their forever homes.
SPAY & NEUTER
Providing low-cost spay and neuter services for of cats and dogs.
LICENSE YOUR DOG
A licensed pet is a loved pet: license your dog today.
Learn about Licensing & Redemption.
Finding Furever Homes Since 1975
Homeward Bound Pets Humane Society is Oregon's FIRST no-kill shelter and has been helping cats and dogs in the McMinnville and Yamhill County area for over 45 years.
Every animal that comes to our shelter stays with us until they are adopted. We believe that each animal has unique qualities that someone is looking for in a companion and that time increases the chances of them finding each other. HBPets Humane Society is an independent organization, as humane societies are not connected to one another.
Making a Difference for Cats & Dogs
Abandoned, Neglected, or Surrendered Animals Found Care at Our Shelter in 2020
and More Cats and Dogs Spayed and Neutered Since 2017
Dogs Were Sheltered and Cared for in 2020 Through Our Partnership with Dog Control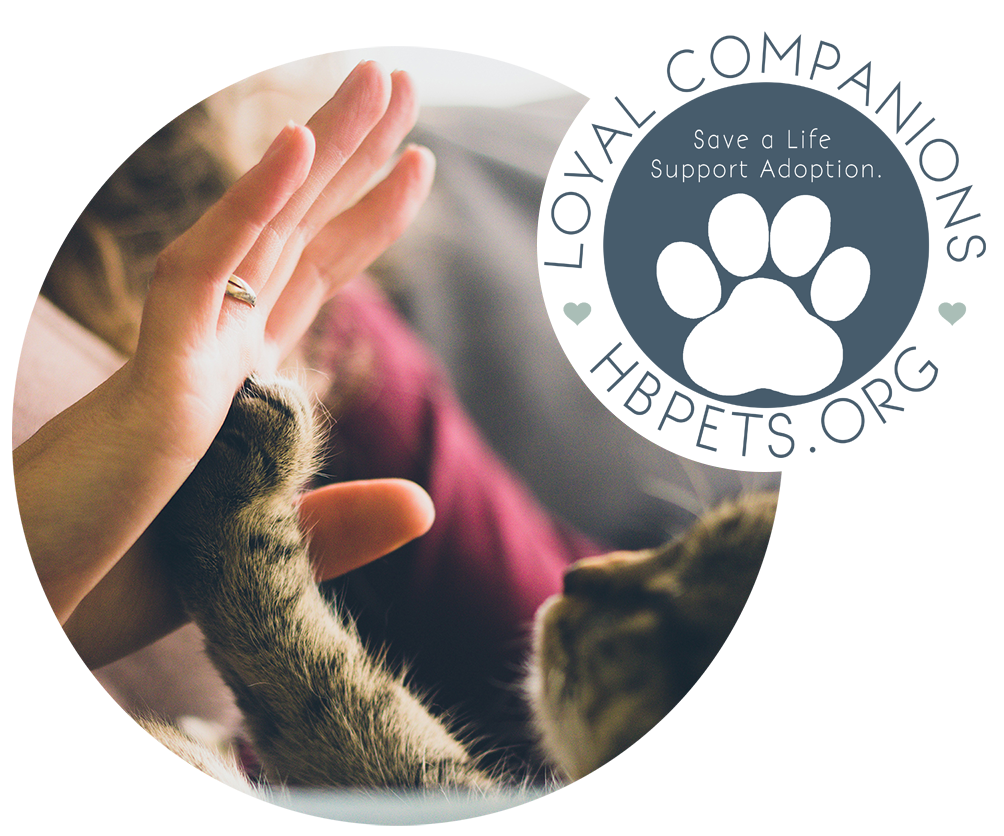 Support Adoption. Save Lives.
Loyal Companions
Donations are the single largest funding for Homeward Bound Pets, Oregon's first no-kill shelter. Your monthly support is vital to ensuring HBPets can continue to grow and be a resource for Yamhill County.
Loyal Companions is a new monthly giving program that is crucial to the work that HBPets does for homeless animals. This program will allow us to focus on rescue and rehabilitation efforts, rather than spending valuable time fundraising.