Bring your automobile to the McMinnville Auto Detail HAND WASH FOR HOUNDS fundraiser for a thorough car wash on Saturday, May 7th, 2022, from 9am to 3pm.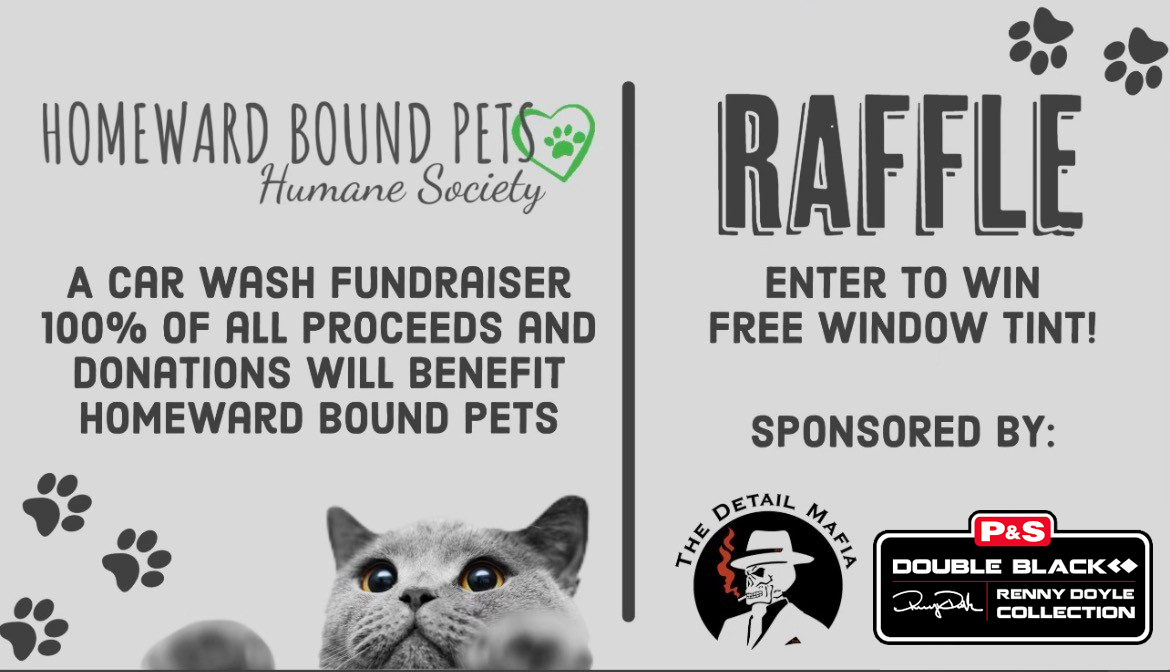 Cash and credit card donations will be accepted for each car wash and be sure to enter the raffle to win a free window tint! 100% of the proceeds and donations will benefit Homeward Bound Pets Humane Society (HBPets)! 
McMinnville Auto Detail is located at 735 NE Hwy 99w behind Sandwich Express.
A huge thank you to McMinnville Auto Detail for organizing this event supporting HBPets!